Home
»
W4OH – Arizona / Southwest Region Team
W4OH – Arizona / Southwest Region Team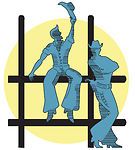 The focal point for the U.S. Southwest Region Team of Wish for Our Heroes is located in Sun Lakes, Arizona. The Southwest Region Coordinator for Wish For Our Heroes is Gary Alexander.
Wish for Our Heroes has chosen to provide overall management for its national operations through centralized leaders and directors located at the Wish for Our Heroes National Headquarters located nead Indianapolis, Indiana. Wish for Our Heores has chosen not to establish chapters or separate regional entities in other areas of the United States. Consequently, the Southwest Region Coordinator operates as an extension of the National Wish For Our Heroes charity.
Volunteers from throughout the Greater Phoenix Area carryout the Wish for Our Heroes Mission throughout the southwest region of the USA. Programs and events are coordinated and support by volunteers on a stand alone basis.
"Wishes" are sometimes broght to the attention of Southwest Region personnel or may be communicated directly to Wish for Our Heroes' National Screening and Wish Selection Committees. Regardless of the source, all formal "wish" requests are submitted through the completion of a "Request a Wish Form" that can be accessed from the Wish for Our Heroes' website at www.wishforourheroes.org. Situations are reviewed on a case by case basis at National. Todate, over 1,350 wishes have been granted throughout the United States to active duty service personeel and their families.
The Southwest Region will often get involved in both the "wish" confirmation process or the bestowing of wishes within the region.