About Gary Alexander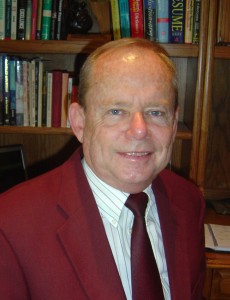 The founder and principal of AMC Intl., LLC is Gary F. Alexander. Mr. Alexander possesses over 40 years of managerial experience in the aircraft, food, construction, renewable energy and semiconductor/electronics manufacturing industries. He also has over 15 years of experience in the leadership of nonprofit / 501(c)(3) charities.
He was the founder, past president, and until October, 2009 the executive director of SEC/N, the used equipment trade association for the semiconductor and electronics manufacturing industry. Mr. Alexander retired to start SEC/N in 1998 after 24 years with Motorola, where his responsibilities included management positions in international manufacturing and asset recovery. During that time, he also represented Motorola's Semiconductor Products Sector on the SEMATECH Surplus Equipment Council (SSEC).
In 2008, SEC/N was acquired by SEMI. Mr. Alexander continues to do consulting services as part of the services provided by AMC Intl. LLC.
In early 2009, Mr. Alexander (AMC Intl. LLC) became the Business Development Manager for Deluge, Inc., an emerging natural engine company in the renewable energy industry. In June of 2010, Mr. Alexander dissolved his relationship with Deluge in order to commit more time to America Remembers and Wish for Our Heroes.
Gary served as the Southwest Coordinator for Wish for Our Heroes for six (6) years, stepping down in January of 2017 to pursue other interests. Mr. Alexander is currently producing, co-directing and participating as a cast member of "America Remembers" shows; musical tributes to America and the members of the US Armed Forces, both past and present. (See News & Events) 
Mr. Alexander graduated from Miami University of Ohio and subsequently served as an Officer in the U.S. Air Force. He is currently affiliated with the Delta Chi Fraternity, Motorola Retirees' Club, Sun Lakes Senior Softball, and the Gilbert America Legion Post #39. 
Gary and his wife Trudy make their home in Sun Lakes, Arizona where Gary plays softball, is working on his golf, and produces/plays drums in "America Remembers" shows. He is an original (1998) Arizona Diamondbacks' season ticket holder and continues to be a committed D-backs' fan. Gary and Trudy's extended family include five children and seven grandchildren.